Alienation is defined as:
al·ien·a·tion/ˌālēəˈnāSHən/Noun
1. Isolation from a group or an activity to which one should belong or in which one should be involved.
2. Loss or lack of sympathy
Alien Nation conveys the feelings of separation and disconnection in society. How strange our culture would appear to such an outsider. The imagery encourages reflection upon our social conditioning and paradigm.
Its an interesting social commentary and question about the homeless. Why would you choose to be homeless? Everyone has their own opinions on what it means to be homeless. Ideas like: " These people are drug addicts, alcoholics, veterans, lazy, convicts, retards, handicap.. and etc". It can be all those things. There is actually a huge number of battered woman and children on the street.
Shooting the project has been its own sort of adventure. We went downtown and wondered around for a while. It was definitely a social experiment. Some people would ignore the big elephant on the street with a camera crew others would sit & gawk/ point and laugh, teenagers would get their pictures taken with the Alien. There was this ritzy party going on at an affluent hotel downtown. People saw us walking and insisted that we come inside to mingle at this black tie affair. As soon as we walked in this older man shewed us away like we were infected peasants. It was very strange – they invited us in and uninvited us just as quickly. Later we met some transient folks at the mall who were very nice. The woman said " ohh you just like us!" She let Alien sit by them and she played some music soon we had a crowd of 40 people around us on double levels watching clapping wondering. It was good business for our transient friends and they made some money for their travels. Soon security came and insisted that we leave or take off the mask.
This is one set of my social Alienation series.
Actor/Model James Christian Morris is the Alien. He is a method actor all the way. He even has his own Alien Language- that I of course understand. He is so passionate and dives into any role he participates in. He's been in numerous films, magazines and publications. Its alot of fun doing this with James.
http://resumes.actorsaccess.com/JamesCMorris
Special effects makeup artist Chris Richard Hanson created the mask. Chris is a true master at special effects. He has won several international special makeup awards for feature films. Very nice personable and professional.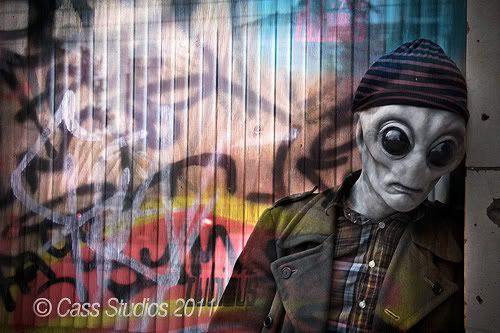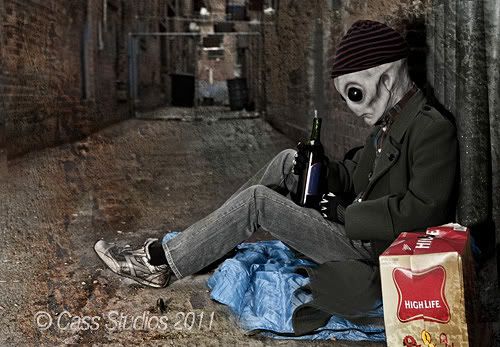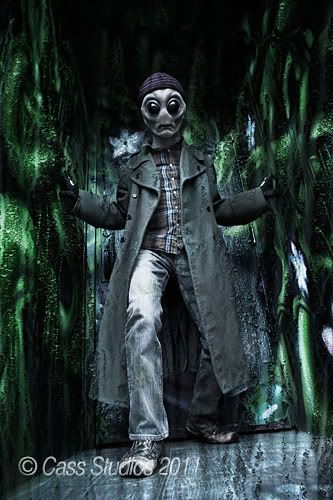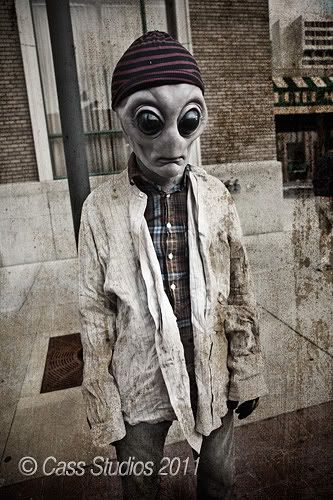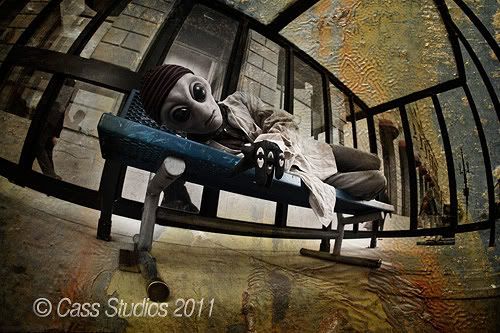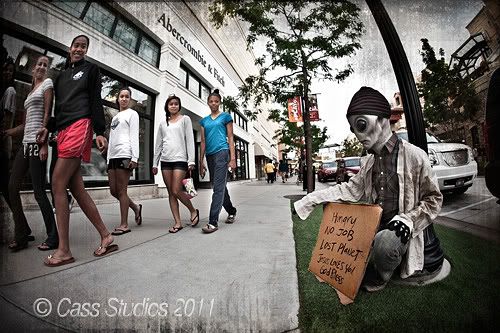 Photography by Natalie Cass, Cass Studios www.CassStudios.com
The following two tabs change content below.
Natalie Cass
Expert in her field with over 9 Yrs experience working in Advertising & Entertainment Photography. Connect with Natalie on
Google+
Latest posts by Natalie Cass (see all)