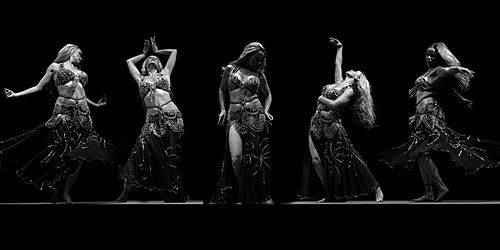 Since September I have been attending Belly Dancing classes at the Midnight Mirage in Bountiful. Belly dancing is something I do as a stress reliever. For a few months you learn a dance then you perform with your Dance squad. I didn't do dance growing up so it was very exciting for me. My teacher is the 2004 Belly Dancer of the Universe.
I remember the first time I attended class and I was in full bewilderment of how they move their bodies.
Learning dance has actually helped with my photography. I understand body movement more and know how to direct it better. I recommend any photographer, painter, observer of movement to take dance. Incorporating any dance movement into your exercise routine is fun and will increase your energy level.
For more information visit:
http://www.midnightmirage.com
The following two tabs change content below.
Natalie Cass
Expert in her field with over 9 Yrs experience working in Advertising & Entertainment Photography. Connect with Natalie on
Google+
Latest posts by Natalie Cass (see all)