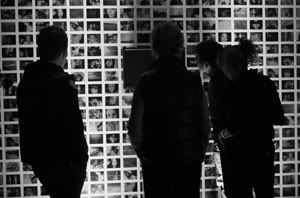 So it was fun and a lot of foot work covering the festival. Park City turns into this different place, parking is impossible, people are everywhere looking to spot any celebrity. While I'm running around assignment to assignment all over the town. I covered movie premiers, panels, parties, & forums. I only saw a handful of movies that were very interesting. This short film Rite was so beautifully done and so creepy.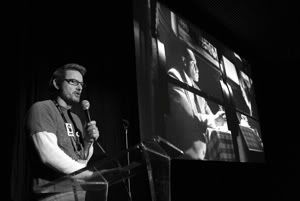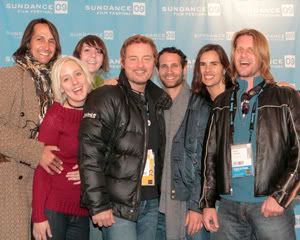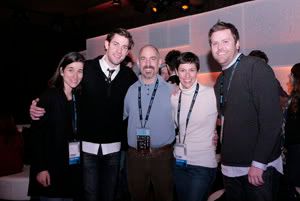 When I did see a celebrity on the street it was utter madness that helped with spotting. There is a swarm of people, paparazzi, teens running after this person to see them. That's gotta do something for your ego. It was more interesting for me to watch this swarm then to be a participant in it.
I did meet alot of very interesting people from around the world. The epic of story telling is obviously the underline theme of the festival but I think people get far to caught up in the hype. In between assignments one night I hung out with this Band Dolphin City and they were alot of fun. Good music. They had a number one fan there making out with each of them.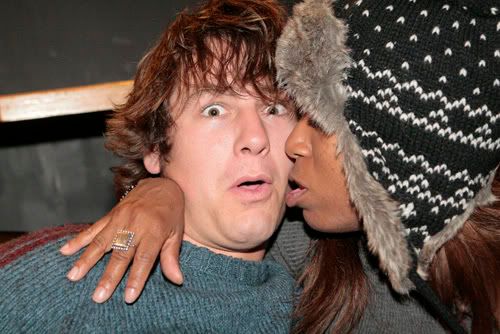 The inauguration was going on during the festival. Sundance had an event on main street that people attended. That for me was one of the coolest things I covered. The whole nation is watching. People are emotional. Times are changing.
So would I do it again? Yes, I actually will want to be on the side of submitting a film. I already have my speech suedo ready (saw SO many). I would also have a few more things in my tool belt. I do know what to expect now.
Salt Lake City Utah Photographer Natalie Cass, covering The Sundance Film Festival. Website www.cassstudios.com
The following two tabs change content below.
Natalie Cass
Expert in her field with over 9 Yrs experience working in Advertising & Entertainment Photography. Connect with Natalie on
Google+
Latest posts by Natalie Cass (see all)